Written by: Cheah Wei Shang
Edited by: Chua Jia Ying
It's been WEEKS I tell you. Well, no, it's been the bare minimum of days to be able to use the plural of week, and I'm sure most of you have nearly exhausted Netflix's entire library. Most of you have probably seen MUSA's RMO Survival Tips and if you've done all that too, well, have we got good news for you! Here are some more Things™, aimed at being either cheap/free and hopefully productive, that may pique your interest during this uncertain and seemingly indefinite period.
Creating Music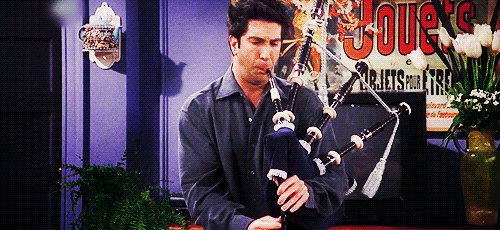 Too Ra Loo Ra Loo Rah
Was that an Irish Lullaby? I'm sure most of you like/or are familiar with the concept of music, but the concept of producing music may seem foreign to most of you. Well here's some unverified facts: most music nowadays are made on computers and literally anyone can do it. Searching for "How to Make Music" on YouTube yields hundreds of high-quality tutorials.
To get started, something like FL Studio or GarageBand (Mac only) are perfect for beginners. These are perfect to make hip-hop or even LoFi beats. For those wanting to learn classical music, get a used instrument and just jump into tutorials. Remember, no first attempt survives contact with the enemy critics, which of the biggest may just be yourself. Keep going, don't stop!
But don't do it like Ross… never do music like Ross.
Strength Training
Oh mon dieu.
I'm sure most of you have better self-esteem than I do, but that aside, now is a great time to actually get in shape! But the gym is closed, you say? You don't have any dumbbells? My unverified source says that your body has mass, and mass equals weight. There you go! A natural set of weights.
Jokes aside, strength training both builds muscles and burns calories. Best of both worlds, I think. The internet has a ton of guides from beginner to advanced workouts. The best part is that these workouts can all be done at home. The harder it gets, the more it burns, the better it is! I know, summer is pretty much going to be cancelled this year. But, don't let that demotivate you from getting in shape! If you get that summer bod in advance, maybe you won't be spending next summer alone.
If you can guess who's the character in that gif, bonus points for you!
Decluttering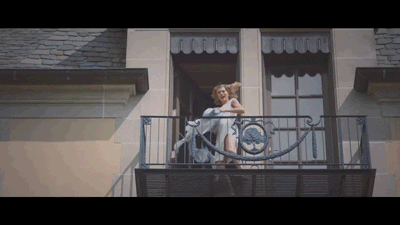 Tidying Up for Sparking Joy
Decluttering is so not last decade and may be one of the most sensible choices to make during this period. Personally, decluttering gives me immense satisfaction, while the cleaner aesthetics of the room makes it more pleasant to stay in for longer periods of time.
Netflix has Marie Kondo, which is basically reality TV. But if you love reality TV, watching her series may be a great place to start off. If you can't stomach that, put on some decluttering videos from YouTube! Have that play in the background as you get to work for entertainment.
Coding
Sponsored by CuriousityStream
No, not really. I'm sure you've seen this:
If you haven't, its about Flattening the Curve. Go read about it. But if you ever wondered how to create something like it, I'll tell you – its through code. Specifically, Python. Learning how to code may very well be one of the most useful skills in the 21st century, and it would be worth your time to learn about it.
But let's say you're utterly oblivious in terms of coding: how would you start? Besides searching "Coding for Beginners", you can start with Scratch, an interactive programming language. Besides that, there are literally thousands of free courses.
P.S. for those already very familiar with code and wanting more advanced things, RPAs (Robotic Process Automation) should be very useful, as well as Flutter (language) and React Native.
Photography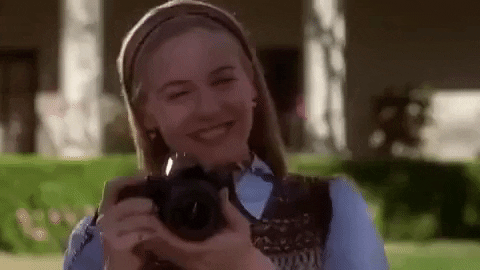 Okay, our photo/videography editor, Ivan has some wisdom to impart in regards to his forte:
Amateur Editors: Photography is popular, yes. But how to photography?
Ivan Liew: Before you start in photography, try to find out what kind of photography that you are interested in. Even better yet, explore with a different variety of photography. Once you get that, get to know the basic technicalities of photography, it might get very technical at first. Tips on where to find these kinds of tutorials can be found on YouTube! Some amazing tutorials I got are from YouTubers such as Peter McKinnon, Jared Polin, Tony & Chelsea Northup and many more. Aside from that, you need a camera or even your phone would do well for you to get started. So get shooting!
Bonus:
Check Moodle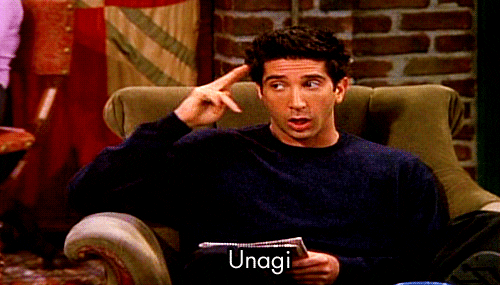 Unagi. We know you've been throwing Moodle to the back of your minds for the past few weeks. In fact, some of our editors aren't checking Moodle regularly either (guilty!). That often resulted in forgetting we have a quiz due in an hour's time, so they don't want you to repeat the same mistakes. Yeap, doubting whether you're sure you don't have any upcoming assignments now, aren't ya. Go check Moodle now!
Now, if you've done all of these things, give yourself a pat in the back and celebrate how productive you've been by making the viral Dalgona Coffee!
Did you know that MONGA is having a Dalgona Coffee Challenge? We're giving out Starbucks gift cards worth up to RM50. For more information regarding the challenge, check out our Instagram HERE!